Paradisoterrestre gallery exclusive location for "L'ispettore Coliandro 8"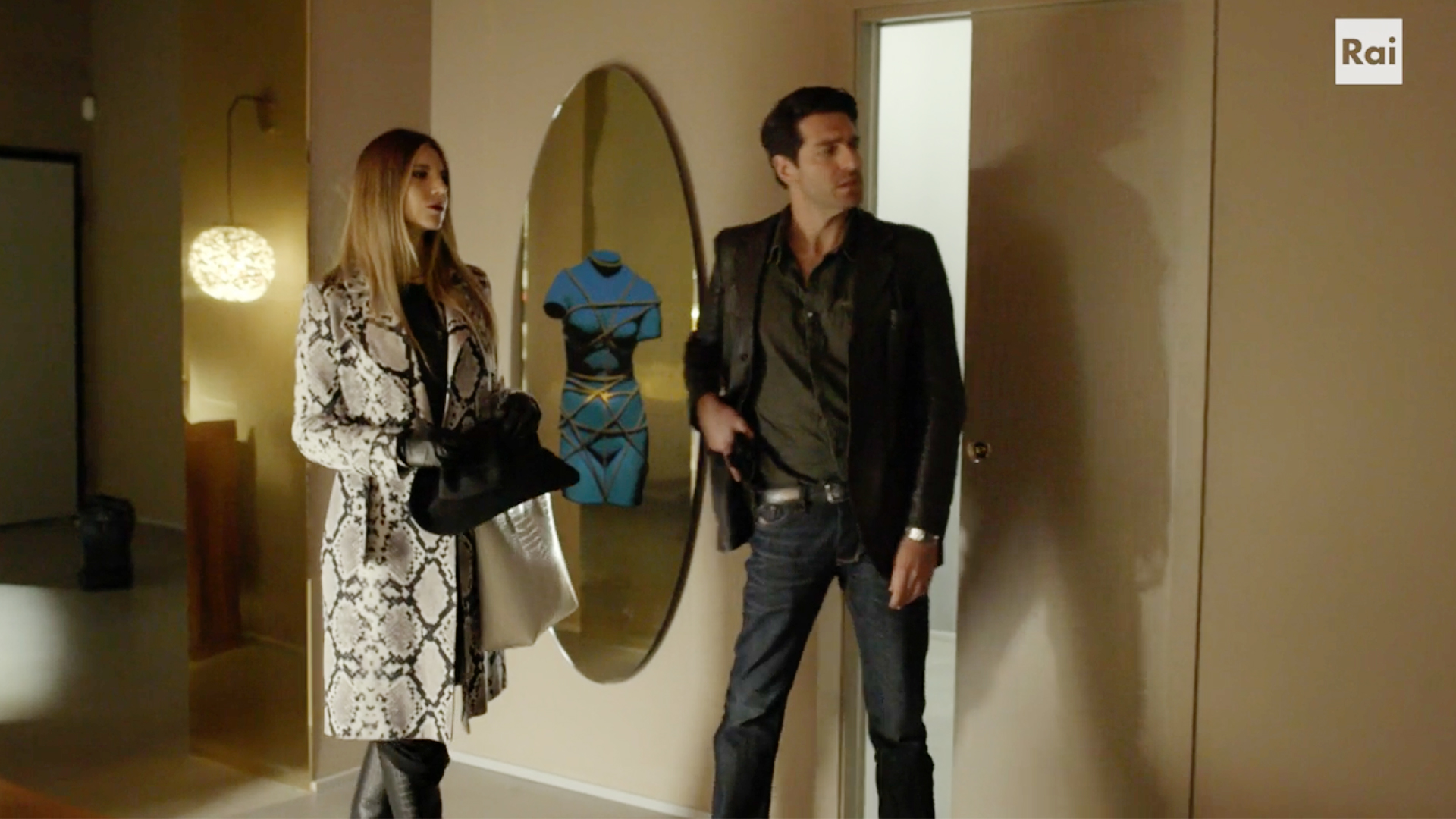 In the episode "Il tesoro nascosto" of the new season of Italian series "L'ispettore Coliandro", Paradisoterrestre gallery becomes the home of a well-known gallery owner killed in a settling of scores between unscrupulous art dealers.
Inspector Coliandro, character created by Carlo Lucarelli and played by Giampaolo Morelli, must investigate this mysterious case supported byFrancesca Maria (Nicoletta Romanoff), sister of the victim.
Malitte seating system and Sacco Alato by Roberto Matta, Venere mirror tribute to Man Ray by Dino Gavina, The Other Side consolle by Pierre Gonalons, Scuderia table by Carlo Scarpa, Bastiano sofa by Tobia Scarpa, Jackson Pollock screenby Dino Gavina and Kazuhide Takahama, Rue Férou table lamp by Man Ray, Elmo by Kazuhide Takahama, Fausto by Novello Finotti, Balla screen by Giacomo Balla… are just some of the design pieces that you can find in the episode aired on Rai 2 on October 6th and available for  streaming on RaiPlay.