Luca Crocicchi – Passaggi
When:

Where:

Paradisoterrestre Gallery
Via De' Musei, 4
Bologna (IT)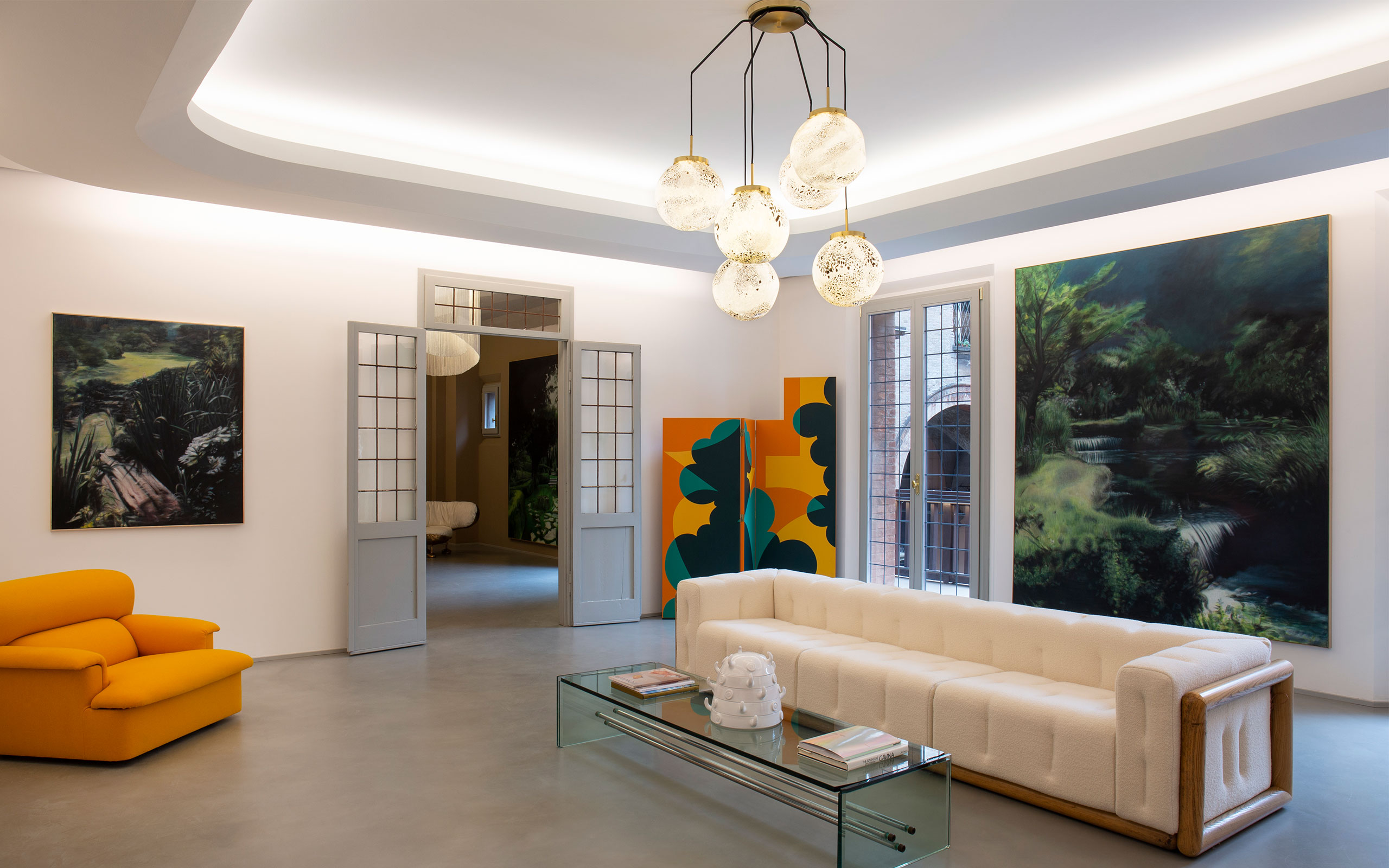 Luca Crocicchi – Passaggi
28.10 > 11.12.2021
Paradisoterrestre Gallery
Via De' Musei 4, Bologna (IT)
Historic Italian design brand Paradisoterrestre presents PASSAGGI, solo exhibition by Luca Crocicchi.
On view at Paradisoterrestre Gallery in Bologna, ten large paintings created between 2010 and 2016. Crocicchi's rapid brushstrokes depict landscapes and gardens, caught at the end of the day, when the sunlight gives way to the melancholic shadows of twilight.
Landscape painting was initially unacknowledged as a genre, considered mainly as background for biblical, mythological and historical themes. Through a tortuous and complex path of emancipation, only in the 17th century landscape painting became a genre of its own, gaining prominence and becoming a key and well established subject in art, a success destined to last over time.
Luca Crocicchi's artistic production is rich and diversified, and the corpus of works itself reflects the complexity of his figure.
The artworks on view convey uncontaminated, thoughtful, at times ghostly landscapes, but also intimate visions where, among the thick vegetation, anthropic elements emerge, transforming the continuum of nature into a garden, a human creation. An attempt to recreate the lost Eden, the Paradise on Earth. An objective that also Dino Gavina (1922 – 2007) originally pursued with Paradisoterrestre and the combination of aesthetic contemplation and functionality. Gavina and Crocicchi met and started to collaborate in the 1980s.
In this exhibition, curated by the gallery's creative director Pierre Gonalons, the artworks dialogue with design pieces from Paradisoterrestre catalogue and Historical Design Selection.
With PASSAGGI nature regains a place in the heart of Bologna and Crocicchi's paintings offer themselves as trompe-l'oeil ready to challenge the gallery space.